Gone are the days when you suffered from eye infections as a child. You got through them and now don't have to worry about them in adulthood, right? Wrong! Anyone at any age is prone to eye infections, no matter what you do for a living. Eye infections are incredibly common, but they can be harmful especially if not treated with the right tools and medications. If you've been suffering from an eye infection, it may be important to know that ignoring it might not help it go away. In fact, refusing to get help from an optician or eye doctor for your eye infection may have serious consequences, including complications like total or partial vision loss in your eyes.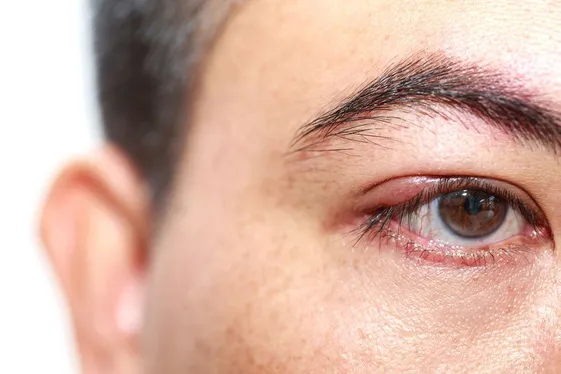 You may also want to get help for your eye infections since they are uncomfortable and can quickly spread in your household. At Fountain Valley Optometry, we're here to help residents of Fountain Valley, CA, get the help they need to restore their vision, prevent complications from eye infections from arising, and help them get back to their regular lives from before they suffered from an eye infection.
What Causes Eye Infections?
Eye infections can be caused by a variety of things, such as bacteria, fungus, or viruses infecting the eye. These ocular diseases can have a range of symptoms, but commonly may include:
Red eyes
Discharge from the eyes
Excessive itching
Watery eyes
Dry eyes
Eye pain
Blurry vision
Extra crusts forming on the eye
How Does an Eye Doctor Treat Eye Infections?
If you've been suffering from an eye infection, an eye doctor on our optometry team can take at look at your eye and help determine the root cause. Your eye infection can be due to bacteria, viruses, or fungi, or it could be mimicking another condition, such as eye allergies.
An eye doctor on our optometry team may work together with an optician to get you set up with eyeglasses to help you see during your infection, as well as provide medications like eye drops to help get rid of any remaining bacteria or viruses in the eye.
An optometrist on at our practice may also recommend self-care at home, such as warm compresses and not using a computer or phone screen if possible.
Get Eye Care from an Optometrist on Our Optometry Team
Eye infections are annoying, but many of them will be able to heal and go away with the help from an optometrist. Call us at (714) 210-2393 for Fountain Valley Optoometry serving Fountain Valley, CA, to schedule an appointment. An optician on our optometry team can also help you get eyeglasses or contacts as well.